In life sciences and social sciences, a case study is a research strategy that is used to conduct a thorough analysis of the study subject and its context. In business, a case study analysis is an account of an administrative scenario that requires decision-making or problem-solving. 
It can be an actual situation that occurred as depicted or it can be recreated for purposes of safeguarding privacy. A case study analysis is investigating a problem, evaluating the alternative solutions, and putting forward the most suitable solutions using relevant evidence.
How to Write a Case Study Analysis
Below are some tips.
Before you begin writing your case study analysis, take time to understand the case study.
Read the case keenly and examine it closely
Make notes, pinpoint critical facts, and highlight important issues.
Define the key issues
Note two to five crucial problems/issues. Identify the central issues in your case study. Do not confuse the actual problem for symptoms of the problem. For example, demotivated employees are not the main problem of an institution but merely a sign of an underlying issue that requires attention.
Ask yourself which issues require to be addressed. That will help you to distinguish between the problems you need to concentrate on now and those that require future attention. When weighing which issues to drop and which to choose, remember that importance and urgency can be confusing. Some problems can appear to be high-priority on the surface.
However, on close analysis, you will discover that they are comparatively unimportant. On the other hand, others may not appear urgent but are far more salient in assisting you to achieve your objective.
Ask yourself why the problems/issues exist
Consider the impact of the problems: Think about the stakeholders who are most affected by the situation. Identify the people who will be affected by the decisions which will be made.
Identify the cause of those problems: The key to solving a problem is in identifying its cause. Think of an organization as comprising of the following: resources, people, and processes.
Resources are things such as supplies, equipment, materials, etc. The people in the organization transform resources using processes to come up with the desired result. Using this framework, identify where the problems are originating from, and the reason for emanating from the identified source.
Take note of the constraints and opportunities that arise from the problem
If your case study has numbers, you need to look at them keenly. Determine the relevance of those numbers to your problem. Even so, bear in mind that not every number is significant.
Generate potential solutions
Think about the different ways of solving the problem. There might be tons of alternatives; however, the ones you choose should be workable and relevant to your case study. Go through different readings. They can be your school coursework, outside research, discussions, your personal experiences, etc. They will help you generate realistic solutions.
Choose the most effective solution
After coming up with potential alternatives, examine them and come up with the most suitable solution. Use compelling evidence to back up your choice. Highlight its advantages and disadvantages. Assess whether your recommended solution is practical or not.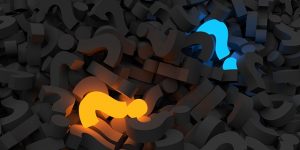 Writing Your Analysis
Once you have collected all the information you need, you can proceed to draft your case study analysis. When writing your case study analysis include the following sections:
Introduction
Note the critical issues and problems in the case study.
Come up with a thesis statement, 1-2 sentences long, that provides a glimpse of the conclusion of your case study analysis.
Background
Provide background information, any crucial facts, and other notable issues. Include your research findings to demonstrate that you took the time to investigate the problem.
Alternatives
Talk about potential options. You do not have to outline all of them. Discuss why you dropped them. Mention their cons and give reasons. Explain why those solutions are not viable for your case study scenario.
The Most Suitable Solution
Put forward one solution that is feasible. When determining the best alternative, think about the things/key decision criteria that are most important to the situation you are analyzing. Afterward, evaluate each option against those things/key decision criteria until you come up with the most suitable solution.
The alternative that meets all the requirements is the best one. Another way of selecting the most suitable solution is by weighing the advantages and disadvantages of all the other options and looking at their short-term and long-term implications. Once you have settled on a particular solution, give reasons why you chose it. Provide fact-based evidence that supports your choice of that solution.
Recommendations
Identify and suggest the specific steps to be undertaken to actualize the proposed solution. If you find it necessary, recommend more actions to cater to other issues of concern. Ensure that you specify the steps to be undertaken to resolve what you identified as the problem. Additionally, mention the people who should take the proposed actions.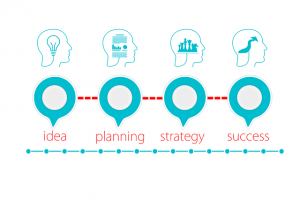 Finishing Your Case Analysis
After you have written your case study analysis, proofread it. Take note of any gaps that might be there in your work. Look keenly at your content and structure and identify any inconsistencies. Check if your thesis statement is clear and informative.
Assess whether your analysis is adequate and if the evidence you provided is convincing. Do not forget to check for grammar and spelling mistakes. You can even reach out to All Homework Solutions for editing and proofreading services. Make the necessary corrections before submitting your paper.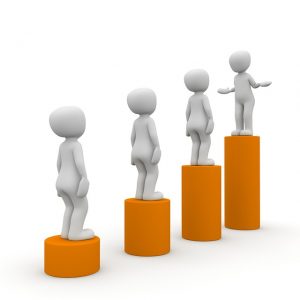 You may be interested in:
How to write a case study analysis outline.
How to write a conclusion in a case study analysis.
Do you need help with this assignment or any other? We got you! Place your order and leave the rest to our experts.