Any writer will tell you that proofreading is an important element in the process of writing. If you are intent on producing a great document you have to hire a professional to do your proofreading. Such a person must have a great deal of knowledge and the patience to go through a document and meticulously make any necessary changes. In proofreading, experts in a language read carefully through written documents with the sole purpose of identifying and then rectifying grammar, punctuation, spelling and vocabulary mistakes made during the process of writing. The process of writing is complex and will always involve writing, rewriting and then modifying the work and then revising the text fully. Through proofreading, the writer ultimately ensures that the final product does not contain any errors.
Perfectly written work is judged in terms of the grammar, and the vocabulary used. At All Homework Solutions, we ensure that our proofreading services serve the interests of our clients.
Key areas of verification
Sentence structure
Grammar
Punctuation
Spelling
Consistency
Numbers
Formatting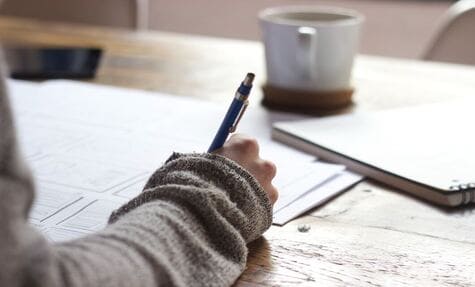 Even though proof-reading is one of the last steps in the process of writing, it should be treated with a lot of seriousness. At the end of the exercise, the objective is to ensure that you get a product professionally finished and is devoid of errors. At All Homework Solutions, our team of dedicated proofreaders approach their roles with a lot of seriousness, sometimes going through the same piece of work more than once. Our proofreading services are prompt and affordable, and we can guarantee you 100% satisfaction.
The process of writing can be so involving that a writer may not be able to see the mistakes they made while writing themselves. No matter how many times you go through your work, it may not be possible to identify the mistakes, so this is the only area where you should seek for the services of a professional in proofreading. Your document will be edited to the highest standards possible with flawless language and precise formatting. The proofreaders at All Homework Solutions are knowledgeable in a wide range of academic fields and are qualified to give your work the fine touch of a professional. The product that comes at the tail end of this process proofreading must meet the following minimums.
The final product should be free of any language, typographical and spelling errors, grammatical mistakes and improved style. This should result in excellent sentence structure and coherence in the paper. At All Homework Solutions, we assure our clients to uphold the following as we as we give you personalized service at unbeatable and affordable services.
if you are not satisfied with our proofreading work, which is a near impossibility, we will do a complete revision of your work completely free of charge.
The copyright to your document will remain yours fully even as we do the proofreading and we or any of our agents cannot use it unless express permission is obtained from you. Our proofreaders are under instructions to handle clients work confidentially.
We offer a 24/7 proofreading establishment and therefore, we promise to help you avoid errors and bring clarity to your work in a professional manner.
Proofreading Services Provided
We offer proofreading services to our clients in the following key areas.
Academic documents
websites
Power point presentation.
Business plans
Memos
Novels
Short stories
You may also be interested in: