Editing, usually done by an editor, is aimed at arranging, revising, and preparing written, audio or video material for publication. Editing requires very focused individuals as it is such an essential service in writing that even seasoned writers must use their services.
Objectives of Editing
To sequence the writing in such a way that the final product is both logical and has a smooth flowing narrative.
To simplify the language used in the text from obscure, bureaucratic, technical or specialist to a simple language which appeals to a wide section of the audience.
To detect factual, grammatical and typographical mistakes in text and make corrections to them in a way that the original intention of the author is conveyed to the reader.
To ensure that the language and style used throughout the text is consistent.
To use illustrations to give the publication an appeal across the population groups so that different audiences can relate to the writing.
In the present day, editors are not exclusive to publishing houses only; they can be found almost everywhere. All Homework Solutions is an online establishment which has responded to changing technological advances by embracing new skills to accomplish editing. We have highly qualified professionals who have embraced these new skills in their work.
Skills for Editing
Communication skills enable the editors to articulate and communicate their ideas.
Social skills are needed for tact in handling readers as they interact with the paper, and the editor should maintain patience and flexibility to ensure views of other people are respected.
Cognitive skills enable editors to think abstractly and inductively. Through critical thinking, they can grasp any underlying concepts or themes.
Reading skills enable them to go through large volumes of written work by parsing, skimming or skipping.
Imaginative and initiative skills enable editors reach into the readers' mind and tailor the writings according to the needs of the readers.
Concentration and attention to detail make editors endure long hours of performing the same task over and over again with ease.
Managerial and administrative skills help editors to plan and meet the deadlines. It also enables them to multitask.
Editing job requires a team player because it is a collaborative task.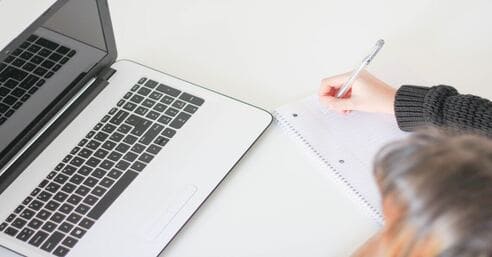 Editing as a career requires good formal education, training on the job and a serious mentorship arrangement. All Homework Solutions is here just for you; we offer very competitive and transparent pricing for our clients across the world. Our editors will engage you right from the outset, advising you at each stage of the writing on how best to improve your work.
Levels
Editing is done in the following three layers depending on the stage of the document. At All Homework Solutions, we have experienced editors at all the three levels.
At the first level, the document is read for errors as a final check.
At the second level, the document is copyedited for grammar, spelling, and
At the third level, All Homework Solutions offer substantive or structural editing. Here the editor from the onset advises writers on how best they can improve their work.
You might also be interested in: