One of the most challenging yet self-directed assignments that you will write as a student is a dissertation. It is, therefore, important that as a student, you are armed with the right information and skills required to complete your dissertation successfully. In this guide, All Homework Solutions provides you as the student with a study guide that details how to write your dissertation to completion.
It is important that before you embark on writing your dissertation, you find out the requirements. Take note of factors such as:
Which chapters the instructor expects you to include in the dissertation and what is expected in each chapter.
Word limit. Ensure you understand the minimum and the maximum number of words allowed. This instruction will always come with specifications on whether elements such as references, appendices and tables should be included in the word count.
As you prepare to write, consider what shall be put in the appendices. Normally, the writer includes information that is important but would interrupt the flow of work in the appendix.
Rubric. Take note if the parts of the paper that will earn you maximum points and concentrate more on those. The marking scheme can also give you clues of the instructor's expectations which can help you amass points.
Challenges students face when writing a dissertation
Lack of proper writing and research skills. Unlike other academic papers that you have written before, a dissertation will require a larger magnitude of resources and more research will have to go into compiling it. Additionally, all the rules of academic writing should be followed to the latter. A student who is not used to thorough analysis, evaluation and compilation of work may face significant challenges during research and writing of a dissertation.
As a student, you probably know the monster that can be created out of procrastination. While there may be time to complete your project, you may find yourself delaying the commencement. This may lead to frantic stress when the time is finally beginning to run out for you. If you need assistance, especially on such short notice, contacting All Homework Solutions for your dissertation needs is the best action to take.
Despite these challenges, many students still manage to write their dissertations. This is because they understand that there are tips that can be followed to make the dissertation writing process easier.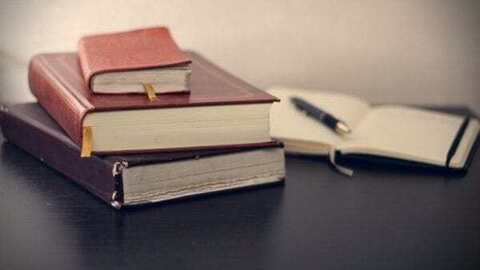 Our Dissertation Package
Free outline and drafts
Free reference page
Free access to articles
Tips for writing a winning dissertation
Write your proposal. The proposal you will write is what will inform your dissertation project. Through your proposal, you can convince the committee members that you are committed and will address a valid subject in your project. When writing your proposal, you will also have a chance to assemble information and plan for the dissertation.
Conduct your research. After writing the proposal, you will need to conduct your research. Ensure you spend just enough time on research. Look for sources online and in the library. If you are on the internet, however, you need to be careful because some information online is not authentic. The librarians are also a great resource for the writing of dissertations and can help you get relevant publications.
Outline your dissertation. While your proposal already provides a rough outline of what you need to write, it is just preliminary. Your new outline should be detailed enough because the project will be detailed and should include any new information you came across and decided to include in the dissertation.
Editing and proofreading. Once you complete your dissertation, you can sit back and proofread it. This should be a more relaxed phase of your writing. You should start by editing, which focuses on the essence of the paper, then proofread your dissertation, focusing on the entire form of it, ensure your arguments are coherent and logical. Clarify your points by filling them in with information where necessary. Look out for any style, spelling and grammar errors.
Sections in a dissertation
The introduction sets the premises for the entire paper. It should, therefore, include the background and statement of the problem. This is also the point at which you clarify the research questions and define terms/keywords.
Literature review. This is one of the lengthiest parts in which you review the various sources available on the subject and the important findings you noted. If you have issues articulating your points in the literature review section, feel free to contact All Homework Solutions for assistance.
Just as the section suggests, this focuses on the resources and methods used during your research. It focuses on the data collection and analysis.
This is the point at which the student gets to display their intellectual prowess and capacity. The writer discusses the results found and explaining the relevance of the findings to research.
The conclusion is usually the final chapter of the dissertation in which you summarize the study you did and make recommendations.
Use the citation style recommended by your professor and stay consistent.
If you still have any difficulties handling dissertations, do not hesitate to get in touch with All Homework Solutions for guidance.
You might be interested in: