As you research for your dissertation, there is probably a theory that you are seeking to prove. There is, therefore, a prediction statement that will be made in the process. This is what is known as the dissertation hypothesis. Writing a dissertation hypothesis, however, is not a walk in the park for most students. With this challenge in mind, we have not hesitated to provide you as a student with the best knowledge and skills necessary so that you can sufficiently test your dissertation hypothesis.
Types of hypotheses
Research/alternative hypothesis. This is a type of hypothesis that predicts the relationship to be proven.
Null hypothesis. A null hypothesis is the opposite of a research hypothesis, often claiming that the relationship the writer is trying to prove does not exist.
The two types of hypotheses are, therefore, contradictory to each other.
Preliminary tips for coming up with a testable dissertation hypothesis
Students are often faced with the challenge of isolating a testable hypothesis after going through a large volume of data during research. However, with guidance and tips from All Homework Solutions' dissertation writing services, you can now write a good dissertation hypothesis.

Steps in writing a good hypothesis
Development of the research problem: This is a step you will undertake by thinking of a general hypothesis depending on the data gathered. A good hypothesis should not be general. In fact, it should guide the reader in understanding the research design by giving direction. It should also be testable, with well-established variables that are correlated.
Designing of the experiment: To develop an effective dissertation hypothesis, the student has to design an experiment that will allow the data you collect to be statistically analyzed in the dissertation results section. This is a crucial step towards the testing of the hypothesis. Through statistical analysis, one of the two types of hypotheses can be rejected. However, if the research hypothesis is rejected, you as the student will need to go back and refine it or design it afresh.
We work to ensure that you have an appropriate and workable dissertation hypothesis that will be testable, preventing you from going back to the drawing table. If you are experiencing issues coming up with a dissertation hypothesis, contact us, and we will take steps to ensure that we help you come up with the best dissertation hypothesis.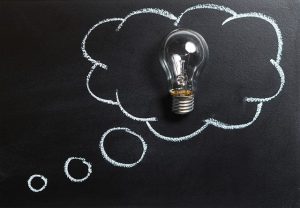 Formulating your hypothesis
Remember that the hypothesis should help you to answer the main question of the research. However, it is not the research question itself and should act as a sub-question.
Conduct your research thoroughly as you strive to formulate your dissertation hypothesis. Remember that you believe your alternative and null hypothesis are true and you cannot just believe them out of nowhere. With a little backing from literature and research, the chances of having a successful dissertation hypothesis are high.
Conceptual frameworks: The conceptual framework should explain to the reader what you expect upon the completion of the research. This, therefore, looks closer at the variables you choose to use and the relationship between them.
The hypothesis is, therefore, formulated as a result of what is represented in the conceptual framework. If you have beyond one hypothesis, you will have to discuss each one differently in separate chapters of the dissertation.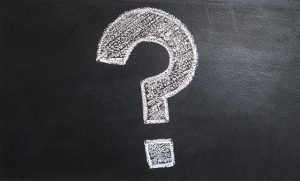 Testing of the hypotheses
The hypothesis is tested to establish if the relationship between the variables is indeed as expected. If the claim is correct, then the hypothesis is correct and has been verified. The hypothesis is rejected if it is not correct. To successfully test the hypothesis, you must create both a null and alternative hypothesis.
Remember not to make the hypothesis complicated as the person reading it needs to understand it too. Additionally, complicated hypotheses only create room for wordiness, and as the writer, you will have a hard time defending the position you have chosen to take. Therefore, before formulating your dissertation hypothesis, ensure that you know the expected word count and when you finally have it, ensure it is brief and concise.
Also, remember to include references and citations. You should cite if you used work from another author to develop your ideas and give credit where it is due. If you still have questions about dissertation hypotheses, contact us for further guidance.
It might interest you to discover other dissertation writing features such as:
How to write a perfect dissertation introduction.
What does a dissertation literature review entail?
What you need to know about dissertation methodology.
Tips for writing a dissertation conclusion.
What to include in a dissertation abstract.
The initial stage of a dissertation: the proposal.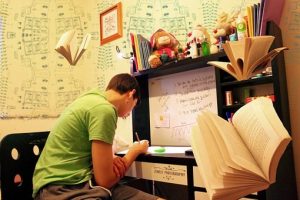 Do you need help with this assignment or any other? We got you! Place your order and leave the rest to our experts.