Scholarship essays are written by students who want to be part of a university's scholarship program. This essay usually plays a complementary role to the transcripts and applications rendered by students and are, therefore, an important part of the application process. A good scholarship essay should, therefore, give the scholarship committee an idea of who you are and what you are dedicated to. In this guide, All Homework Solutions takes you through the process of writing a stellar scholarship essay, ensuring that your essay does not just get one look from the committee, but that it will grab their attention and get you a spot at the scholarship program as well.
If you have to go through winning essays online, you may find that no specific aspect makes them all similar. However, you will notice that all of them possess uniqueness as a characteristic. These essays usually are bent on helping you as the reader understand the candidate, their past, and future as well as their aspiration. All these essays usually focus on the individual and delve into their personality, drive, and passion for their subject.
Useful tips
Understand the essay statement fully: Understanding the essay statement will involve the student reading and rereading the instructions carefully and identifying important aspects such as the key themes that should be explored in writing.
Understand the key themes: After the identification of key themes, take some time to think about the themes to establish what you as a student can come up with in relation to the subject. The more you understand, the deeper the meaning you can bring out of the theme, helping you demonstrate your abilities. If you need any help understanding the major themes in the essay you are required to write, get help from our qualified members at All Homework Solutions as this may be the key to an excellent essay that will wow the scholarship committee.
The hook: As you begin to write the scholarship essay, ensure that the introduction is engaging. Ensure that whatever you write in the first line is not only engaging but can be linked to the body of your scholarship essay. Being able to make this connection shows your aptitude and knowledge and these will help convince the judges that you are worth the school's salt.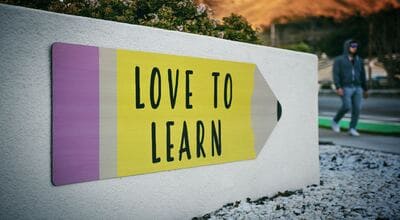 How to make your scholarship essay stand out
Planning: Planning your scholarship essay well in advance helps you write an eloquent, concise essay. If possible, think of two or three points that you can make in response to the scholarship essay question. Also, consider how you will craft your introduction and conclusion. In this way, you will have built a valuable thesis and argument and have a chance to correct anything that goes wrong.
Consider the audience: Once you understand your prompt, you will not only know what your essay needs to demonstrate, but you will understand the audience as well. While some admissions committees will be looking for an understanding classroom performance, others will value out-of-the-classroom experience.
Personalize your essay: While your achievements may be interesting, show how they impacted your life and how they helped you. This will help you create a memorable essay that will be favored by the admissions committee.
Edit your scholarship essay appropriately: After you finish writing, proofreading your essay can help you weed out spelling, syntax or grammar mistakes that can contribute to your essay not being accepted. You can read your essay aloud as this helps you identify mistakes that your eyes would miss. At All Homework Solutions, we can also help you edit your paper so that it appeals to the admissions committee.
Avoid conclusions that seem redundant: Instead of rephrasing everything in your essay, tie the content of your essay to the conclusion, explaining why it was important. This will help you create a flow that will help the committee understand you fully. If you still have any issues coping up with the demands of writing your scholarship essay, then you can contact us at All Homework Solutions for more information on how to handle your application essay. Our qualified team of professionals will work to ensure that you get an award-winning scholarship essay.
You might be interested in: