Application essays as part of the application process for an institution address a particular character/ethos of an institution. It is, therefore, important that it is written in a tone that suits the institution. As such, an application essay for a culinary community college will differ from one that is written for an ivy-league university. In the paragraphs below, All Homework Solutions analyzes what it means to write an outstanding application essay, outlining the dos and don'ts and tips to look out for when composing your own.
Tips for writing an application essay
Materials: Ensure you have all your materials together as you begin to draft your application essay. You will need to have a copy of the instructions, your documents and certificates and their certified copies where necessary,
Ideas and opinions: While you are allowed to have ideas and form opinions, it is essential that you qualify these with facts and statistics. Tell the committee about you, your experiences and qualifications and what you have learned along the way.
Note-taking: Consider devising a note-taking system that personally suits you. This is because a self-devised note-taking system helps you keep time and keep organized. It also helps you explain yourself better in light of your eloquence and language standards. After you undertake this step, you can choose to continue to write on your own or contact qualified writers at All Homework Solutions to assist you to complete your application essay.
The time factor: While this should mostly go without saying, give yourself ample time to compose your application essay and go through it to see if there are any mistakes you may have made. This will help you express yourself eloquently and send your materials on time, giving you better chances of getting a chance at your school of choice.
Select the right tone and attitude to adopt: As addressed above, some of the important aspects to consider when writing an application essay is the tone. The admissions office will often look at your content, then the tone and attitude to determine who finally gets a chance at the institution and who does not. Ensure that your tone is complementary to the institution and is driven as this increases your chances.
Make use of persuasion techniques: Persuasion techniques include the use of pathos, logos, and ethos to convince the admissions office that indeed you are the right candidate for the school. When as a student you use these three techniques in combination, you can create valid points as you look at the topic that was advertised by the school for your program of choice. At All Homework Solutions, we craft your application essay according to the specifications of the school and these persuasion techniques to ensure that your application is top-notch, catching the eyes of the admissions officers.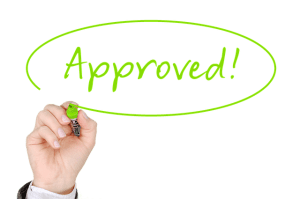 Common mistakes
Being too persuasive: While the importance of persuasion cannot be underestimated, the institution is not seeking persuasive personality but rather, excellent individuals that are diligent, promising and can keep up with the demands of the institution.
Skills and aptitudes: Students should not make the mistake of failing to mention their skills, aptitudes and how they achieved them. Do not omit them or anything else that you feel can play a role in matching you and the school. You can check with us at All Homework Solutions to ensure that you are on the right path with your application essay.
Dos and don'ts
Always have a cover letter that speaks for you even before you begin to write your application letter. When you reach the stage in which you need to edit your letter for a specific institution, it is easier done.
Write several drafts of your application: You will realize the progress you make with each copy, and this will help you make a good final copy that fulfills the requirements of your paper.
Be honest in your application: This means that you should avoid overstating your educational achievements and goals as there will always be at least one person in the admissions panel that will sniff out the lies and this will act against your favor.
Always remember there are other candidates as good as yourself or even better who are also seeking the same opportunities as you. It is, therefore, your duty to ensure that no other candidate is placed before you during the selection process.
You might be interested in: