As a student who aims to get admitted into a top or reputable institution, admission essays are a vital part of the process. But what exactly does an excellent, award-winning admission essay contain? Follow through below as we at All Homework Solutions guide you through the process of writing an admission essay that will be an excellent addition to your already-existing academic record.
What you need to know about your college application essay
As a student, your college application essay plays a vital role in determining whether you will be admitted into an institution or not. You should, therefore, ensure that this part of your application breathes life into the rest of your application. It should be a reflection of who you are: your personality and everything else beyond the classroom. The biggest advantage you have here is that you choose what to share and who to share it with. At All Homework Solutions, you can simply explain to us the kind of person you are and give us all the necessary details and we will come up with an outstanding application essay for you.
Tips for writing an outstanding admission essay
The biggest secret to writing admission essays is understanding the essay prompt and writing along the lines of that topic. As a student, you should understand that admission essays usually have a scope of focus, but majorly, they aim at sparking the creativity of students and challenging them. You should, therefore, read the prompt, understand it and then let the ideas start trickling in. Avoid going through class material as this rarely contributes to your personality.
Brainstorming: While writing the admission essay may seem to be the Herculean task, brainstorming may not come easy. Here, as the student, you come up with different ideas about how you can approach your admission essay service. Reflect on the question and write any idea that occurs to you in light of who you are before narrowing down on the options available.
The outline: Develop an outline of how your story will be told. Understand that every story has a beginning and an end. Yours should have an introduction, body and eventually a conclusion as any other story would naturally progress. Plan if you will have a hook at the beginning of your admission essay and what it will be, for instance, an anecdote, quote, dialogue, etc.
Voice and writing style: As you finally set out to write your admission essay, ensure that you write naturally and in your voice as much as you can. To avoid changing writing styles mid-way through your writing, plan to have your admission essay written well ahead of time.
Proofreading: After finishing your work, you may need to read it to again to check for spelling mistakes. Additionally, ask someone else, for instance, from your family, to read the essay and let you know if it reflects your personality.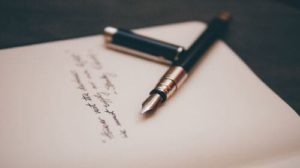 Structure of an admission essay
Introduction: The introduction to your admission essay should be catchy and compelling. Admissions officers have a multitude of applications to read and having a great introduction will keep them engaged. Avoid cliché statements as these only make you look regular. To distinguish yourself, come with an original angle that is inspirational to both you and admissions officers.
Body: The body of your admission essay should build on the introduction. In the body of the essay, use examples to build on your arguments. Everything you write down should be supportive of your personality and viewpoints. You should write down facts and include details about the fact and yourself combined. At All Homework Solutions, we can carefully craft your admission papers to suit your personality and the expectations of the admissions office.
Conclusion: As you finish writing your admission essay, you will need a conclusion. Your conclusion should create unison with the rest of your writing and not look like it is far apart from what you wrote in the body. Creating a complete story that ties in from the introduction to conclusion will only work in your favor. As part of our work at All Homework Solutions, we write admissions essays and other types of essays as well according to your needs. Contact us for further information on how we can help you today,
You might be interested in: