A resume is a written document of one's education, credentials, work experience and accomplishments. The process of writing resumes poses concerns to those trying to secure various job positions as some wonder what to write.  A resume is your first introduction as a job applicant, and for that reason, it should be impressive. You will have to put time and effort into writing resumes to come up with updated and accurate resumes.
There are, however, trained experts who can help you in writing resumes so that you can be able to secure your dream job. All Homework Solutions is a company that offers writing services to its client and is one of the best sites to inquire from in case you want an excellent resume. Writing resumes always remains the same regardless of the job you are applying. Whether a simple worker or a respected company CEO, every job application will require you to present a strong resume.
Therefore, no matter what job you want to apply for, you will need a resume written to perfection.
 Key tips
List your work experience
Come up with a chronological list of your work experiences that will prove relevant to the job you are applying. Despite the fact that the list should consist of only professional work experiences, you can also include:
Ensure to give details of what you use to do in every position you list, for instance, the name of the company, dates of employment, its location and give bullets points to describe what responsibilities and roles you played.
Focus on your achievements
When you are writing about jobs you have done, remember to mention some of your accomplishments in each position. Numerically listing your accomplishments will make your resume stand out. Match those accomplishments to the job position you are seeking. It can be challenging to write a resume that can catch the hiring manager's attention, and it is important to find help from expert writers, for instance, All Homework Solutions to help you.
What not to include in your resume
What to leave off is also just as important as what to include when writing resumes. It is important to note that your resume reflects only the experiences that are relevant to the job you are applying. Also, do not include information that goes far in the past unless necessary.
Writing styles
You choose a method from the several basic types of resumes used during an application for job openings. The options are:
Chronological
Functional
Combinations of the two methods.
Contemplate all the styles and choose the type that you see is best suited to you.
Compiling your resume
When you now have a compiling your resume, you should have reviewed some examples written in the type you have chosen. Writing resumes will require you to tailor your work to the job you are applying. If your resumes do not contain keywords, your chances of you being called in for an interview will become thinner. So, ensure to take your time and think critically about what and how to write. If you realize that you cannot manage to come up with a splendid resume, then seek help from All Homework Solutions.
Proofread your resume
Writing resumes, being sensitive for job applicants, you should reread your work. After compiling your resume and formatting it, you will have to go through your work to ensure that everything is as it should be.
If you chose to get online help, it would be best if you get experts to write your resume. For that, you will need to be able to know who to trust to write your resume the way you want it. Online writing companies should be able to deliver your work on time. It should have certified professional writers like All Homework Solutions who have experienced writers in resume writing.
Takeaway points
Writing resumes, being very important for job applicants, hence, they will have to take their time to come up with the perfect resume. Chose the appropriate style and included all relevant information in details. Do not include any information that is irrelevant to the job you are applying. Proofread your work to confirm if everything is correct and if you doubt anything by any chance, consult with online writers.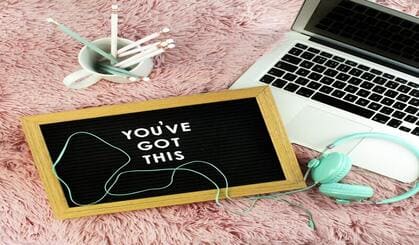 You might be interested in: