So you have a big day ahead, and you are confident that when you get on that stage, you will bring the audience down with your confidence and speech. However, just like any other person, you are bound to get nervous, and it all starts with the speech you have written. Well, while you may not be the perfect speechwriter, we at All Homework Solutions have composed a guide to help you come up with the best speech that will convince your crowd.
Writing tips
As a student, you are given a topic by your instructor, or you will have the freedom to choose your topic. In case you choose your topic, use a topic that will match the occasion. Additionally, ensure that your message resonates with the crowd and that you are well-versed with as this will help you keep your enthusiasm as you deliver your If you have problems choosing a topic, call on us at All Homework Solutions. We will help you by going through your interests with you and looking at your audience to help you find out what you can write about. Better still, we can go through the process of exploration and write your speech for you as well.
Consider your thesis: You should not merely write a thesis because you have been instructed to or because you have to. Speeches tend to sound better especially if they are written to inspire, instruct, or elicit a certain
Organize your speech: For your speech to send a clear message, you need to organize into relevant parts. Organizing your speech will help you avoid making your points randomly which will make your speech look disorganized. This should ideally consist of an introduction, a body that states your arguments and supports it and a conclusion that reiterates your point. Here at All Homework Solutions, we can help you organize your essay into relevant parts so that when you finally get in front of your crowd, you can deliver a coherent speech that will leave the crowd in awe of your eloquence.
Remember the types of appeals: ethos, pathos, and These persuasive techniques help your arguments gain credibility before your crowd. Logos is an appeal to logic. This technique is also known as evidential appeal because it bases arguments on the connection between evidence and consequence. Pathos is an appeal to emotion and can be used by the speaker to make the audience experience some emotions during their speeches. For instance, metaphors can be used as emotional appeals when delivering a speech. Ethos, on the other hand, appeals to the morality of the crowd. Through this technique, the speaker can convince the audience based on what ethics demands and what is stipulated to be right or wrong in society.
Your choice of words matters. Different topics have different jargon to go with them. Additionally, you need to consider your audience when choosing your words. Ensure that your speech does not entail you explaining unnecessary concepts that they already understand.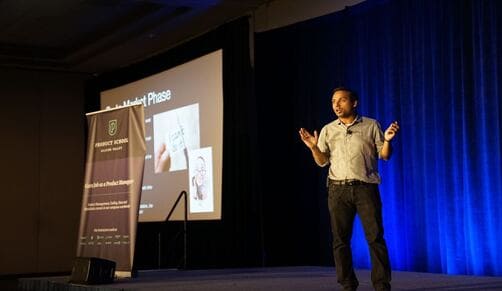 Formatting a speech
Introduction: The introduction of your speech should be a hook that attracts the audiences' attention. Dive into the speech by making your opening remarks. Introduce yourself and relate to the audience what the speech is about. Ensure you outline the thesis of your speech at this point as it helps set you on the same page with your audience. The introduction, therefore, has to be clear and relevant to the audience to convince them to listen to the rest of the speech.
Body: The body is what will help you convince your audience to listen to you. Therefore, remember to use Plato's appeals as mentioned above to help you deliver your speech, put an argument in each paragraph and then add points that will support the paragraph. This will help you stay logical and within your line of argument and will keep your audience with you. Ensure that your arguments are also befitting of your audience by not being too long or too short or too complex for their understanding.
Conclusion: As your speech comes to a close, you need to ensure that you leave an impression on the minds of the readers. Instead of introducing new concepts, restate the points you have outlined in your arguments. Start by restating the essay's thesis and connect it to your arguments, showing how these arguments support the thesis and topic in general. Logically do this to increase effectiveness.
While this guide provides tips that can help you as a student write a good and effective essay for your essay or an audience, you may come across circumstances that may limit your ability to complete your essay on time. You can turn to the services of All Homework Solutions to get you through the day with your tasks.
You might be interested in: