Many students love to watch movies. They take you away from the everyday monotony of this world and into a new world in which you take a fresh breath into a new reality. You note new attractions, and you live the life of the characters, even if only for a while. When done watching the movie, you feel refreshed, and if you were with your friends, you might even find yourself doing a critique of the film with them. Well, that is what a movie review may consist of, only with a little more effort to structure it into what you want. In this guide, we at All Homework Solutions offer you guidance on how to write the most effective movie review that will have your reader glued before they choose to watch a movie or not.
Why write a movie review?
For a student in college, a movie review is going to be among the assignments you will come across. Writing a movie review helps students to develop their skills in observation and writing as well. Additionally, when the instructor gives a student a movie review assignment, they hope it will help the student to appreciate that movie and other forms of art. By looking closely at aspects such as the movie's plot, tone, camera, costumes, character and even lighting, your creativity increases and you become known as well.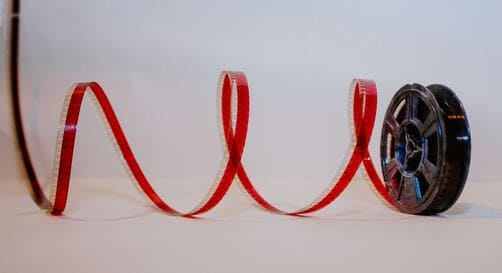 Parts of a movie review
To write an effective movie review, remember to include the following parts.
Introduction: The introduction is a vital part of the review. This should contain a summary of the movie and also, what position you will be taking as you go forward with your movie review. This should be attention-grabbing as this convinces the reader to continue to read the movie review. Also, have a thesis statement for your movie review. Ideally, this thesis should reflect upon the movie in light of its plot, characters and various elements of the film. From your introduction, the reader should be able to establish what the rest of the body contains.
Body paragraphs/analysis: While analyzing the movie, ensure that you cover the accomplishments and fails in the movie. Talk about elements such as the settings, cinematography, soundtrack, and Ensure that the read is enjoyable and not complex and ensure that you maintain professionalism and are realistic. Present your opinions but support them with facts from the movie. Use descriptive examples to show your understanding of the plot. Additionally, the jargon used is important as it helps create style and a unique perspective that may be useful for the movie review reader. If by any chance you do not know what to include in your review, contact All Homework Solutions to help you get a custom-written review that will impress your instructor.
Recommendation: You could also include a recommendation in your movie review. In a movie review recommendation, you are required to commend the film, telling the reader if they should watch the movie and if the movie will be monetarily valuable.
Conclusion: Just like in other pieces of writing, the movie review should contain a conclusion. A good movie review conclusion should be tied to the thesis and to what is written in the analysis as well. Ensure that your conclusion is not only compelling but also entertaining as some readers will quickly scheme through the content and look at the conclusion to determine whether they should watch the movie in question or not.
Tips for writing an effective review
Ensure you link the movie to your classwork: This makes the instructor understand that as a student, you understood the concepts in class. With our experience at All Homework Solutions, you can also get a well-written movie review that will wow the instructor. With our professional services, you are assured of nothing but the best.
While the title of the movie may seem a small part of the overall plot, it is essential that you include it in the introduction. Check if the name is appropriate and effective. Also, consider details such as who the director is and what they have done in film. Look at their achievements. Controversies and his background as a whole.
In the body, talk about elements as this will be a clear indication of your understanding of the movie review. Comment on elements such as color, costume, plot, and This will also help the person reading to decide whether they will watch the movie or not
If the worst comes to worst and you may not be able to complete your assignment on time, you may decide to seek help to complete your assignment online. If this is the case, then do not hesitate to contact us at All Homework Solutions for help. Further, we can help with your other assignments as well.
You may also be interested in: