Although it is not known to most people, an essay is required for admission into nursing school. A nursing school essay is an admission paper written to a specific school by all the people who want to join that school. The selection of students is based on how well they write their essays. The nursing school essay not only serves as a selection tool but also reveals the personality of the applicant.
With that in mind, we will show you how to write a nursing school essay.
Structure of a Nursing School Essay
The structure of your nursing school essay outlines the components of your paper. Ordinarily, it has the introduction, body, and conclusion.
Think about the following when writing the outline for your nursing school essay
What are the duties of a nursing professional?
What are the reasons that have made you pursue a nursing career?
What is your vision as a nursing professional?
Are there any previous experiences that have prepared you for a nursing career?
Have you worked in an organization that provides health-related care or do you have any experience in providing nursing services?
Have you pursued any courses that are related to nursing?
Are you patient and empathetic?
Why are you applying to that particular school?
Once you answer the above questions, it will become effortless to write a nursing school essay.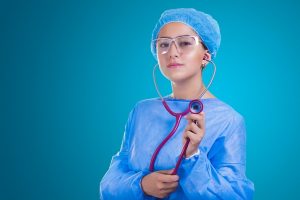 Writing the Introduction
The introduction is an essential part of the nursing school essay. You have to think about what you are going to talk about very carefully. Craft your words tactfully to ensure that you stand out.
Write a creative and original personal statement in the introductory paragraph.
Do not just state that you are interested in a nursing career. Provide an experience or a short story that helps your reader understand how your interest developed.
Include any past experiences or any preparation you have done that is geared towards joining a nursing school. Doing that proves to the admission board that you are committed to pursuing a nursing career.
Thesis Writing
Write a thesis statement that you can support with ease. Look at the thesis as an abstract. Its role is to tell your reader the central theme of your nursing school essay.
Body Paragraphs
Always plan your writing before you start. Planning allows you to know all the sections of your essay and ensures that your ideas make a coherent whole.
Make sure that you keep your reader glued to your paper.
Avoid writing too many paragraphs. Each paragraph should discuss a specific idea. It should be independent on its own and should address the main points without deviation
Use transition words to allow flow from one paragraph to the next.
Conclusion
Qualifications demonstrate your unique abilities. Mention them in your conclusion. Discuss your academic and work qualifications and elaborate further on the lessons, skills, volunteering work, and any other achievements you obtained during your training.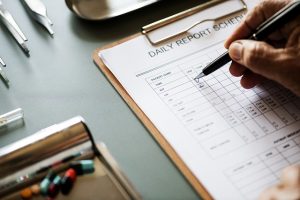 Finalizing Your Essay
The conclusion of your nursing essay will either support your thesis or conflict with it. You cannot afford to break it. An excellent way to avoid doing this is to ensure that you explain why you are applying to that nursing school.
Provide reasons why you would love to join that nursing school. Make sure you are convincing. The admissions committee should feel that you are genuinely interested in their nursing school.
Revise Your Work
Make adequate preparations before writing your nursing school essay. That includes gathering all the information that shows who you are as a person.
Look for the most suitable topic for your essay when revising your nursing school essay. Revision is also essential because it allows you to know which information about your life you are going to divulge thus allowing you enough time to collect the most vital details.
Proofreading
Proofreading allows you to fish out errors in your nursing school essay. Therefore, you are able to make the necessary changes and adjustments. Adhere to any writing requirements such as a specified style. You can also ask for the assistance of people or companies that offer nursing school editing services.
The questions below can be asked during the essay presentation. Take a look at them.
Why do you think you need to plan?
Planning ensures that all the critical information you wanted to include in your essay is not left out. The outline you create in the planning stage will be used throughout your paper.
Where should your qualifications appear?
You should write your qualifications at the end and elaborate how they are significant to your career as a nursing professional.
Why did you choose a nursing career?
Aim to convince your reader that nursing is indeed your passion and not a fallback plan. Giving a story to explain why you are enthusiastic about a nursing career is an excellent way to go about it. It will give it a personal touch.
Why did you select this institution?
The admission committee wants to see if you know the school you are applying to well. The question is designed to see whether you value that particular institution and how committed you are to pursuing a nursing course.
Although you want to impress the selection panel, make sure that all the information you give about the school is accurate and truthful.  Your conclusion should leave a memorable impression on your readers.
Feel free to contact us if you have additional questions regarding nursing school essays. We are a renowned academic writing company with a team of dedicated writers.
Our writers have the necessary skills to offer you the best assistance possible. Our writers are professionals from diverse fields of study who have worked with countless students.
They have amassed a wealth of experience over the years. Therefore, they can tackle all sorts of writing assignments. Always remember that with All Homework Solutions, your academic success is guaranteed.

You might also be interested in learning how to write a PICOT statement for a nursing research paper.
Do you need help with this assignment or any other? We got you! Place your order and leave the rest to our experts.