Coursework is practical or written work done by a college student in the form of a dissertation, project, thesis, or paper. It is a necessity for a degree graduate for successful course completion. It is usually assessed by other teachers in the school or by the class instructors. Coursework paper always poses difficulties to many students because it is not that simple to write. It can be handled under controlled conditions at school and also can be done at home as homework.
Coursework tasks are written in the form of an essay or a project. It has guidelines and tips that when followed well, your coursework will be perfect. Some of the coursework are practical activities, extended essays, internal assessment tests, and design studies. Coursework has entirely different objectives depending on the course you are doing. It is presented in the form of researched assignment meant to reflect the comprehension of concepts and topics by the students.
Handling a coursework assignment can be challenging, and it is ideal for you to have some guidelines and be aware of the rules and format that can help you tackle a coursework assignment. In case you need clarity on what to do, feel free to seek guidance from online writers at All Homework Solutions.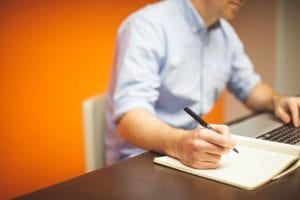 Tips for Writing Coursework Papers
Additionally, the student should consider the following tips and guidelines when doing coursework:
1. The purpose of coursework writing
Keep in mind that coursework depends on the course you are doing. The assignment is for testing the student's abilities and knowledge. It is assigned by the lecturers to help them know the potential of a student based on the acquired knowledge of the course throughout the year.
2. Be calm and take your time
Your lecturer will use your coursework to judge your potential, so there is no need to hurry. Keep calm and you will always have enough time to think. It is advisable to begin your coursework as soon as possible so that you utilize all the available time given. Calm down so that your stress does not affect your overall performance of the coursework paper.
3. Divide your work
Dividing your work is useful to all assignments that involve research. There is a lot of work to do and you might end up forgetting some details. If you divide your work and then handle each part at a time, you will do away with the chances of forgetting something. It also helps you conserve time and you will have time to take a break without the stress of not being able to complete your work in time. You can give more attention to critical parts such as research.
4. Follow the steps for writing a coursework paper
For you to write a good coursework paper, here are the steps you should follow:
Planning – the student must take his or her time and think about the assignment, make decisions on the scope, objectives, and the limitations of the work. Make plans based on the time and instructions given. Proper planning helps you spare time to make necessary corrections based on the remarks given by the lecturer.
Research – most coursework will require gathering information on the topics selected. Coursework is based entirely on information gathering and it is therefore essential to do a thorough investigation to avoid having shoddy work. Research is all about gathering relevant, significant and correct information from both primary and secondary sources. If having any trouble, you can visit the All Homework Solutions website to guide you on how you can gather information from sources.
Planning on the structure – after collecting information, you now start to write your paper. You have to come up with a structure for your work. The student must note down the structure he or she wants to use. A standard format for an essay comprises of introduction, body, and When you have a lot of information to write, then you will find structure planning very helpful to organize your work, step by step.
Writing – when you follow your schedule well, you will be left with plenty of time to put your work together now. You write your essay and go through it. You can confirm your work's quality with sample papers from All Homework Solutions.
Coursework assignments just like any other require attention and care. If you follow the tips above and use the correct structure, you will not have any problem writing a coursework paper. However, some students cannot be sure of some details on how to research, format, or follow the tips of writing a coursework paper. They can ask online writers from All Homework Solutions for aid.
You might be interested in the following: