Summertime comes with freedom like no other. You suddenly find yourself with endless time for exciting activities you would not even consider during the academic year. It is essential to engage in different summer activities to keep the excitement all through. Failing to do so will make you feel bored and frustrated about having lots of time and nothing to do.
Below are some of the five ways you can make your summer holiday memorable. Try these summer activities for a truly unforgettable experience.
Engage in outdoor activities
Most of the winter season is spent indoors. Summer is the time to spend as much time as possible outdoors.
Consider going out for a long ride with your bike.
Go hiking with friends.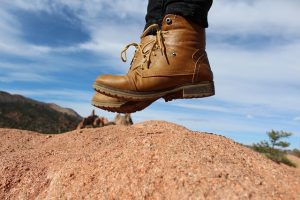 3. Make the beach your friend. Summertime is an excellent time to enjoy the ample sunshine. Make it your habit to go to the beach for swimming and tanning during your summer holiday whenever you can.
4. Take a walk in the park. You can go by yourself in the company of someone or even a dog if you have one and this is among the simplest but greatest summer activities.
5. Try rollerblading.
6. Rock climbing is among summer activities considered fun. Use your summer holiday to learn how to rock climb. Do not forget the necessary safety measures.
7. Gardening
Create a garden. Grow a small vegetable or fruit garden. You can also use flower pots for your plants. If you are short on space, you can plant succulents and cacti. They are low maintenance and add color and life to your indoor area.
Camping
Look for places where you can set up a camp with your friends and have fun. Ensure that you have all the necessities so that your camping trip is comfortable. A great place to go camping is next to a lake or any other place with beautiful natural scenery. Swimming during your camping trip is very exciting. Therefore, consider a location that is near a water body where swimming is possible.
Visit new places
You don't have to take a trip abroad. Visit a place in your town, state or country that you have not been before. Take a road trip with your family or friends and explore new areas.
Go to a museum
Visit famous museums in your town or state. Do your research beforehand to see if you can get a discount.
Visit a camp
There are many camps out there that you can visit. Going to camps is an excellent way of meeting new friends.
Play with your pet
If you are in school and you have a side job, or you are doing something else on the side, chances are you hardly get time to play with your pet. Use the free summertime to do so. Pets love summer activities too!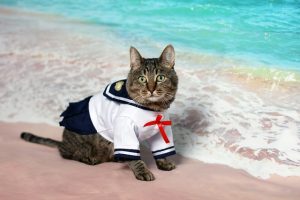 Fishing
If you live near a lake or lakes, use that opportunity to go fishing. Pick one morning/s when it's calm and warm and go fishing.
Visit an aquarium
Visiting aquariums is among the many summer activities that are very enjoyable. It is even more exciting for those who love marine animals. If you are allowed, you could pet some of the animals in the aquarium. The gift shops found in aquariums are a bonus. You can get a gift for your loved one or something to remind you of your visit.
A waterpark visit is worthwhile
Consider going to a water park during the summer for a jam-packed day of adventure. In addition to the water rides, wave pools, amusement park rides or any other amusement summer activities that the park you are visiting is offering, you will have the opportunity to enjoy savory treats, games, and other goodies.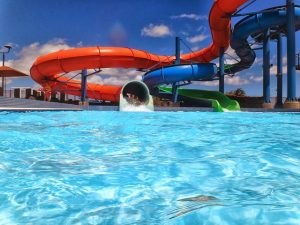 Buy a kite
Do you want to feel young again? Fly a kite. It will not only rekindle your childhood memories, but it will also be an enjoyable summer activity.
Indoor Summer Activities
Buy a journal
Start a journal to document all your summer activities, thoughts, and experiences.
Learn a new language
Duolingo is a great app for those who want to start learning a new language. It offers free language tutoring that is simplified. You can learn a variety of languages using the app such as German, Italian, Dutch, French, Spanish, Chinese, etc.
Books
Go to the local library. Consider getting a membership. Spend some of your summertime reading books that interest you.
Cooking
Learn new cooking recipes. You can do this with the help of a family member, friend, a cookbook or the internet. Check out the following YouTube Channels for exciting recipes: Tasty, Laura in the Kitchen, and The Domestic Geek.
Try baking cookies or brownies
Instead of buying cookies that are already made from the shop, use summer time to learn to make them from scratch. That way, you will not only learn something new, but you can try some healthier options other than what is sold in the stores.
Paint
You don't have to be a painter to paint. Just buy watercolors and have fun. Art is not only a fun summer activity but science proves that it enhances brain function. Why are you waiting? Get the watercolors and get started.
Music
Music creates a calming feeling and improves the mood of a person. Come up with a playlist of your favorite songs and listen to them when relaxing at home or any other time you deem it appropriate.
Do not limit yourself to the songs you already know; discover new music. Use Pandora and Spotify to hear new songs and learn about artists you do not know. Consider attending a music concert if possible.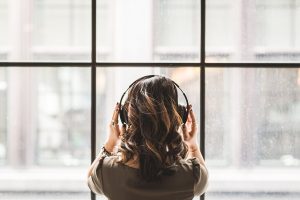 Crafting is another activity that is worth trying
Create a scrapbook during the summer of all the memories you make. Make new crafts. There are tons of YouTube videos (for example, 5-Minute Crafts) and online material on how to make fun crafts. You don't have to spend lots of money as many of them require materials that are readily available in your house.
Puzzles
Completing a puzzle is a must try summer activity if you have never done it. They not only relax you, but they also enhance your thinking skills.
Watch your favorite movies
Watching your favorite movie or TV show on Netflix is another summer activity. You can do it alone or in the company of friends.
Learn how to play a new instrument
Try learning how to play a new instrument. You can book a music class within your locality, or you can learn with the help of a friend or an online instructional video.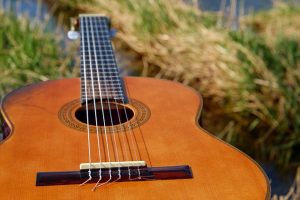 Comedy Shows and Movies
Go out and watch a movie or attend a comedy show. Watch out for good comedy events and ensure you do not miss.
Do not forget friends and family
Summer gives you an excellent opportunity to catch up with old friends and to spend time with family. Do not indulge in so many summer activities until you forget to create time for your family and friends. If you study far away from home, you can use that time to visit your family members. Call an old friend and meet over coffee. Organize a sleep-over with your friends where you can do fun summer activities such as movies, video games, etc. You can also organize a party where you can hang out with your friends.
Relaxing Activities During Summer
Go for a picnic
A picnic is an excellent way of relaxing by yourself. Put some fruits, sandwiches, juice, and vegetables in a basket and head for a scenic place. Carry a book with you for extra post-picnic fun.
Meditation or Yoga
You can do a yoga class on your own using the instructional videos on YouTube, or you can attend a Yoga class. Yoga is an excellent activity if you want to calm down and feel relaxed.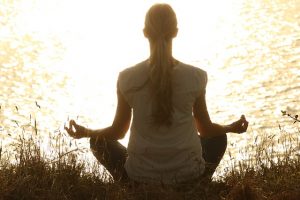 Exercise
Run, ride a bike, take a walk, go for a yoga session, or play soccer. Engage in any activity that will keep you physically fit.
4. Treat yourself with a spa experience
Visit a spa for a special treat. If you find it expensive, search for tips on how to create a spa day in your home. Ensure that you have the supplies you need for the pampering day such as candles, your favorite drinks, facial masks, soft music, etc.
Add life into your space
Put away things that you will not use anymore. Start your summer holiday with a fresh and clean living space.
Try a little change
A little change is good sometimes. Look at interior designs on YouTube (such as Robeson Design) and other online sources and redecorate your room. You don't need a huge budget; you will be surprised how much difference a few bucks and reorganizing will do.
Summer Activities That Promote Self-growth
Engaging in summer activities that promote individual growth is as much fun as hanging out, relaxing, and doing nothing serious.
Watching or listening to a TED talk
TED talks are not only motivating, but they also give you an opportunity to learn something new. The topics are diverse, so you have a wide range of choices.
Online Courses
Consider taking an online course. Coursera and edX are great options. They offer free online courses from prestigious universities such as Harvard, Yale, and MIT. If you want to broaden your understanding of a particular subject, these websites are the place to go.
Create a blog
When thinking about summer activities, you probably have not thought about starting a blog. Creating a blog is a great summer activity. For starters, WordPress and Weebly are the way to go. They are customizable to any blog that you would want to create.
Motivation and self -growth videos and books
Watch motivational videos like Goalcast and self-growth videos (such as Thomas Frank on YouTube). Read self-growth books like 7 Habits of Highly Effective People by Stephen Covey, The Power of Habit by Charles Duhigg, The Motivation Hacker by Nick Winter, etc.
While you enjoy your summer holidays and the various summer activities, you can let All Homework Solutions take care of the troubling schoolwork. You can review our various services and choose what matches your needs!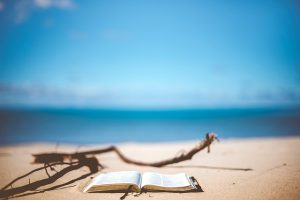 Do you need help with this assignment or any other? We got you! Place your order and leave the rest to our experts.