Selecting a dissertation topic can be tiresome, and many times scholars find themselves in a dead-end situation. When choosing a topic, start by identifying the content you are most familiar with. The latter ensures that your commencing stage in writing a dissertation is from a point of knowledge.
How Do You Select a Potential Dissertation Topic?
Take into account your professional interests: Ask yourself what intrigues you and which topic can help you reach the career goal for which you have been working.
Engage with your faculty members, colleagues, and Sharing ideas can give you a hint about your dissertation topic.
Get information from professional journals in the field. Here you find ideas as well as the latest trends in the field to which you can narrow down.
Reading previous dissertations: You can quickly put together a dissertation topic by reading previous work done in your area of interest.
Attending oral dissertation papers defense: From the topics being raised by those defending their proposals you can easily come up with one, more so you will learn what takes place during dissertation defense.
Current job setting environment: A dissertation topic can arise from the problems being faced at the workplace.
Professional research agents or organizations: This is efficient as they have databases of books that will be of help in drafting a topic. Visit All Homework Solutions website and kick-start your dissertation research to find a topic.
Exemplary scholars in your research area of interest: People doing well in your area of interest can be of much help as they will give you insight into new ideas and trends for your topic.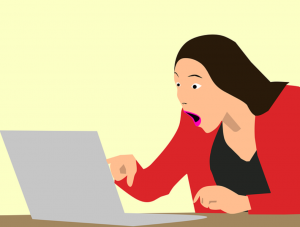 Considerations to Make
Requirements in your study places: The topic can either be written from scratch by the scholar or a list to choose from is given to the scholar.
The sources of research: A dissertation topic should take into account the number of sources available on the topic. The sources should be reliable and current depending on the chosen topic.
Consider a dissertation topic that falls under a global discipline. Global disciplines such as history, psychology, are easy to maneuver around, furthermore finding a supervisor will be relatively easy.
Identify content you exciting. This will serve as a motivation to come up with a dissertation topic quickly.
A supervisor: As you think of a dissertation topic, ensure you look for a supervisor in the specific field who can guide you through skillfully and give you recommendations on topics you can consider.
Timeframe and budget. The dissertation topic must be within the writer's budget, for example; it is not cost effective to travel to a different continent to collect data within a given time frame.
A topic that has not been researched enough: This can make a scholar get a standing ovation from the dissertation defense panelists. It makes the scholars work relatively easy.
Originality and the impact of the topic in theory and real-life situations. Find dissertation topics that have missing gaps to be filled through more detailed research.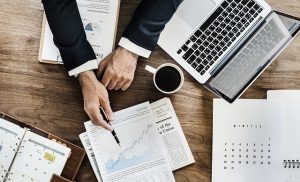 Points to Note When Replicating a Dissertation Topic
This method is often opted for by scholars who are in school part-time hence have a limited time to research broadly. Replicating a dissertation topic does not mean copying someone's work as that amounts to plagiarism. Replication can prove to be difficult, more so to first-timers. Hence professional help is highly encouraged by us as we have trained staff to guide you through the process step by step.
It simply means rephrasing and delving further into research to strengthen previous work done on the topic. In replicating a topic, the writer can evaluate the findings of previous work and criticize earlier findings based on research and data analysis.
It is highly advised against replicating previous works that are incoherent.
If you choose to replicate, ensure you contact the original author and you are both in agreement. Get a copy for your supervisor to approve. All replicated work should be adequately cited.
Helpful Hints in Choosing a Dissertation Topic
Avoid topics that your supervisor has not given the go-ahead on as this makes your dissertation process frustrating. Once your dissertation topic is deemed unworthy for research, you should move on to a next one.
To help in choosing a dissertation topic, you can open a file. You can place your possible topics for review as it opens up your mind to other ideas and ensures you only select that which you and your supervisor agree on.
You only seek to impress yourself and your dissertation committee members, therefore negative comment on your dissertation comment should not put you down.
Summary
With the above guide, all seeking help with writing dissertation topics will find it efficient and effective. Dissertation writing is an extensive process and writers can seek help from All Homework Solutions on how to go about structuring your dissertation paper or proposal.
Do you need help with this assignment or any other? We got you! Place your order and leave the rest to our experts.